Les Promenades Fantômes will make your hair stand up on the back of your neck. Will you dare to try it?
Acquired by Promas animation in 2020, Les Promenades Fantômes take participants back in time to the dark days of New France. Our actors' darkly humorous discourse, delivered while walking the streets at night in the heart of Old Québec, will entertain and engage you to participate in the story. 
Come out as a couple, as a family or a group of friends. Choose among our available activities and packages and let us take you through the centuries to see a side of history that has been kept secret for too long.
Book one of our activities, or contact us for a group booking or special event.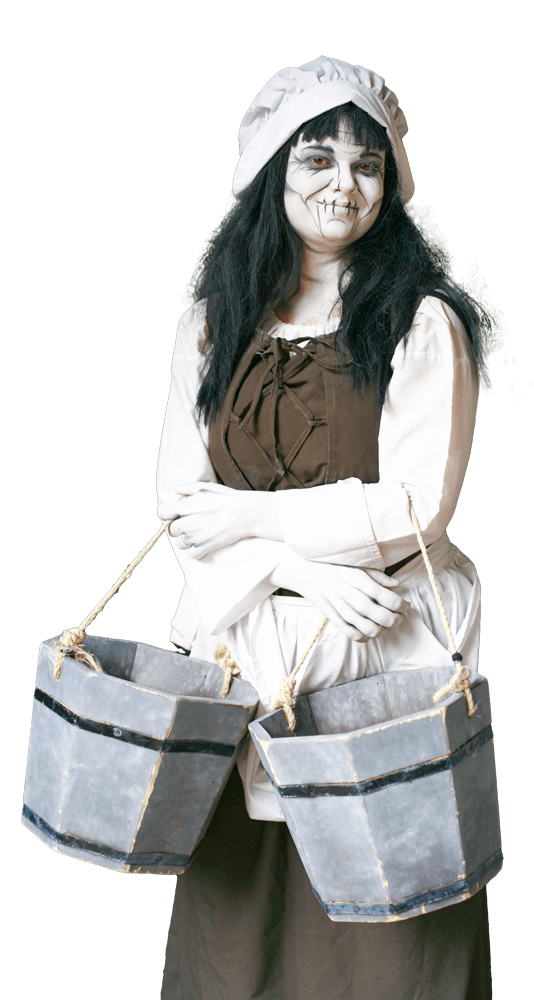 KONW-HOW, RIGOUR AND PASSION
NEED ANALYSIS
A thorough examination of your project.
RESEARCH
The Archives are our second home! Over the years, we have developed rigorous and audacious research methods.
INSPIRATION &
CREATION
Script, Stage and Animation all meet to bring unforgettable events to life.
THE SHOW
Each interactive presentation is unique and adapted for its audience, and to the locale where it will take the stage.
We have the skills you need!
Contact us now to discuss your needs and start the process of creating your historic event.